People
A treasure trove of film assortments – Pratik Majumdar
By |


A collection of DVDs (over 5000), magazines (over 1500), vinyls (nearly 1000), postcards(over 1000) and books (over 500) on films. Sounds like a mini film library, doesn't it? No, you are mistaken. These all things come under the collection by Pratik Majumdar. This collection started off in his teenage years and has been a constant passion since then.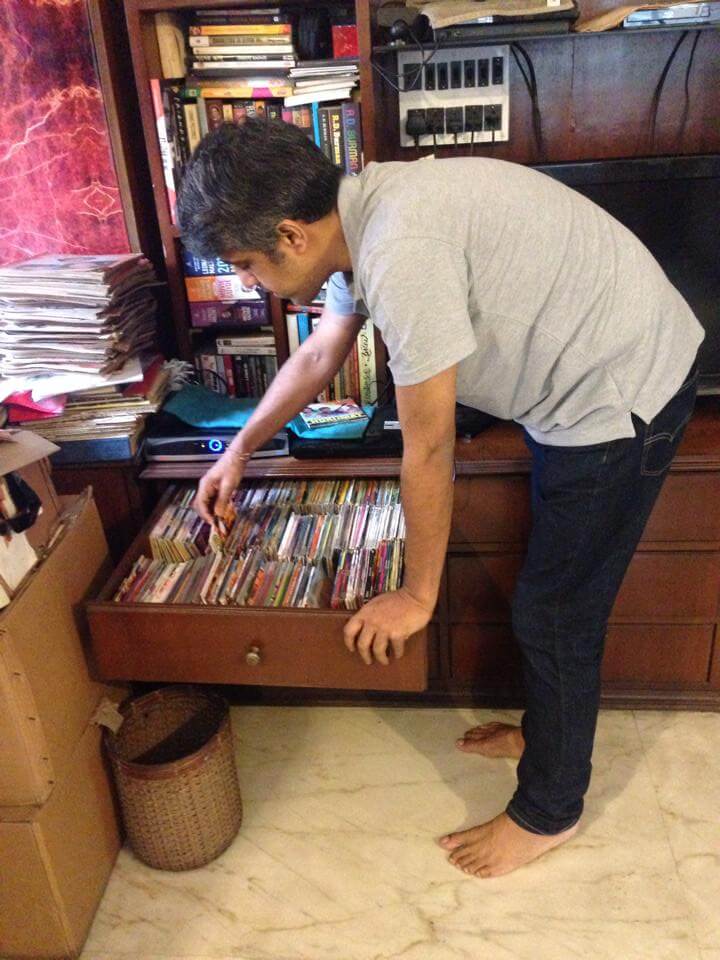 Pratik Majumdar, 46, stays in Kolkata with his parents, wife and a daughter. He did his schooling in Kolkata and Mumbai. Graduated from St Xavier's Mumbai. An ex advertising guy, he worked in JWT and Ulka in India and O&M's b2b concern Ogilvy Primary Contact in London. Pratik came back to India in 2002 to run his own pharmaceutical business of alternative medicine (JNM Homoeo Sadan) and has been managing that ever since in Kolkata. He is keenly interested in films and music since his childhood. An ardent follower of Hindi films and music, Pratik, says his first memories of film are watching Bobby as a 3 year old on big screen and a couple of years later Deewar and then Sholay. He remembers being heartbroken when Amitabh Bachchan died in Deewar, thinking he would never see him again!!!
Pratik follows music very closely. When asked about his earliest memories about music, he says, his cousin was the first person who put him on to Kishore Kumar. Making him listen to the soundtrack of Amar Prem at the tender age of 8-9. Since then, Pratik has been hooked on to Kishore Kumar's voice. Although he appreciates all others like Lata Mangeshkar, Asha Bhonsle, Rafi, Mukesh, Hemant Kumar, Talat Mahmood etc, Kishore Kumar, undoubtedly remains his most favourite singer. Amongst actors Dharmendra, Sanjeev Kumar, Balraj Sahni, Uttam Kumar, Rishi Kapoor, Naseeruddin Shah, Irfan Khan are his favourites, while Hrishikesh Mukherjee, Vijay Anand, Ramesh Sippy, Manmohan Desai, Saeed Mirza happen to be his favourite directors. He also enjoys films by Ramsay Brothers!!!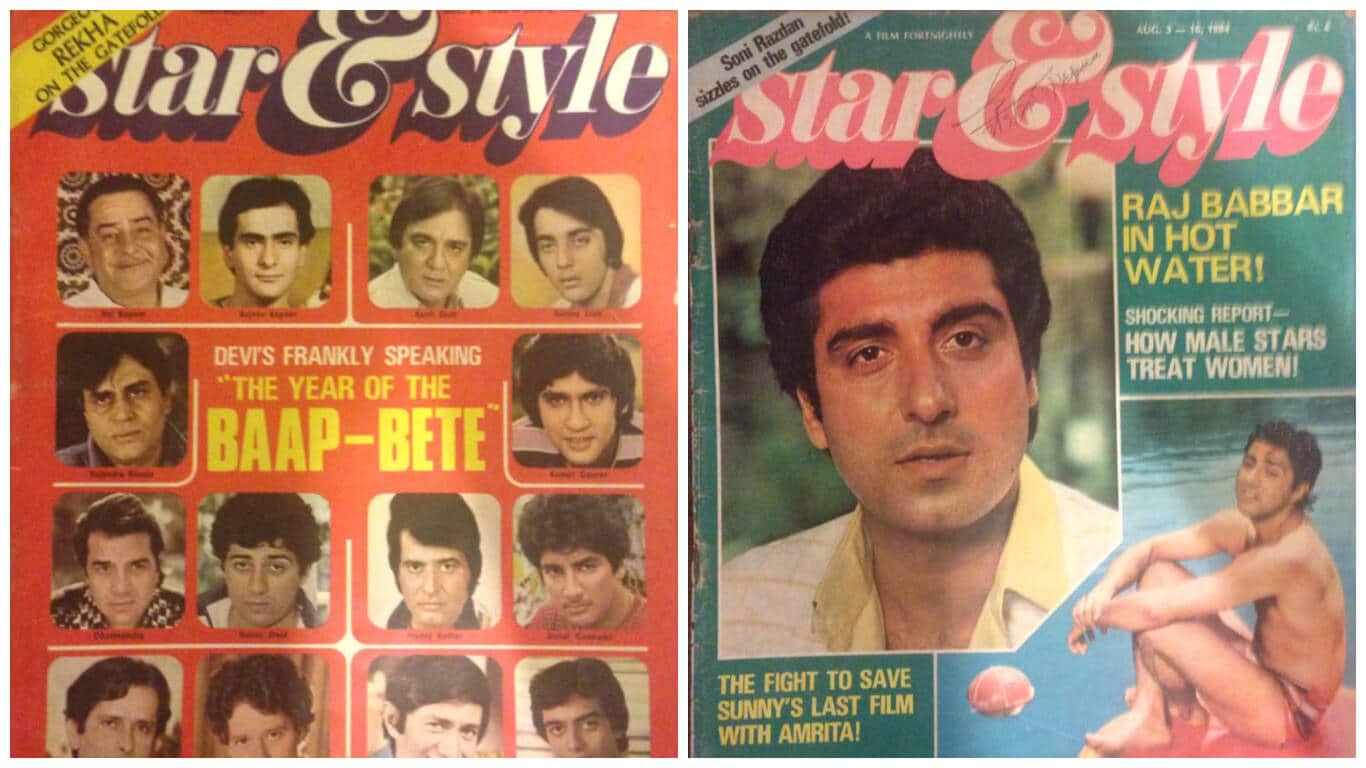 Pratik mostly enjoys films made in 70s and 80s. His areas of interest are around stars from those eras. So for him the main problem is getting things from that period in today's day and age. Things are few and their prices are high which often act as stumbling blocks to enhance his collection. Money becomes an issue and many a times he had to sacrifice certain things in order to pursue the passion, sometimes unknown to his family. Pratik further adds that is hard to keep his time for his passion from overlapping on his professional time. But the trick is to strike an optimum balance which is what he constantly aiming for. He also thinks that his passion for films has indeed enriched his life in more ways than one. Apart from gaining knowledge and information on the favourite topic, he has also made many friends across the globe who share the same passion as his. Meeting up with them and interacting with them always makes him appreciate the magic of cinema and music even more.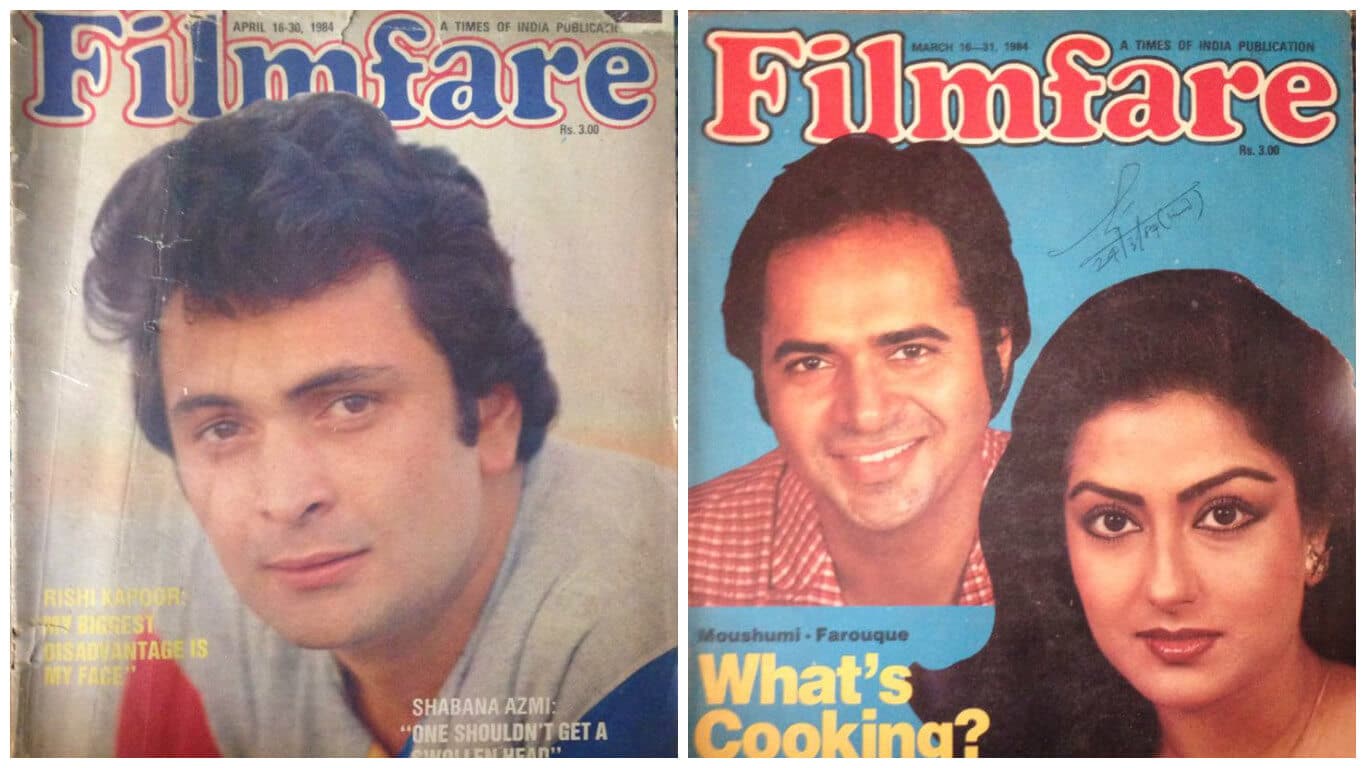 To other music lovers and collectors like him, Pratik says that those who are avid fans, passionate followers and collectors should remember that, "Very often in the course of the collection spree we stop appreciating what we have. We don't even take a pause and enjoy what we have in our collection. We are constantly hankering for more and more without truly enjoying what we already have in out possession. This obsession to possess is a common thing a lot of collectors fall prey to. One must be careful to balance ones love, ones hobby and the desire to merely collect".
His main aim and project with regard to his hobby is to digitise his entire magazine collection, which he calls it a Herculean task but still intends on completing it someday.
TheSongPedia wishes Pratik Majumdar, an avid follower of Hindi Cinema and its music, the very best in his future task. May his collection grow!!