Song Sketch
Blissful Happiness – Laayi Khushi Ki Duniya – Vidya
By |


Apni nazar kaa jaadu
kyaa poochhte ho humse
dekho jo muskara ke ho jaaye aag paani
laayi khushi ki duniyaa hansti huyi jawaani
A newcomer and shy Dev Anand was in love with Suraiya, who was an established actress – singer then. Vidya (1948) was their first film together. It was during the shooting of another song Kinare kinare chale jaayenge from this film, that their boat capsized and Dev saved the drowning Suraiya. But they fell in love with each other, intense and deep. Brimming with love for each other, huddled together and smiling mischievously. Dev Anand had many romantic associations, but his affair with Suraiya was special. A petite, sensuous and a natural singer, Suraiya was an established actress when Dev Anand entered the industry. But he was in love with her instantly.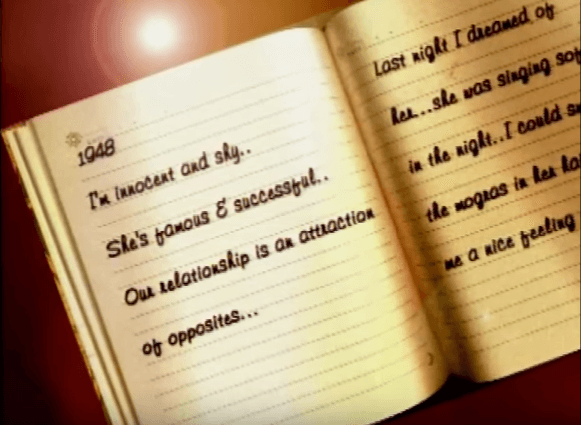 (Pic courtesy: Rendezvous with Simi Garewal)
And Suraiya fell for Dev as for no man before him. Romancing With Life, Dev Anand's autobiography discloses their story of Nosey and Steve, the names which they had given to each other. Singing together Laayi khushi ki duniya, ab bas mein phool ke hai bulbul ki zindagani, laayi khushi ki duniya hansti huyi jawaani, laayi khushi ki duniyaa a delicate duet, rejoicing in love. For Suraiya, her love for Dev was –
Tum neend ban ke jab se aankhon mein
aankhon mein ghul gaye ho
neend ban ke jab se aankhon mein ghul gaye ho
sapnon mein naachti hai
sapnon mein naachti hai
hans-hans ke zindagani
laayi khushi ki duniya hansti huyi jawaani
Though their unison was parted by religion, the love was their to stay. The reclusive Suraiya and the ever optimistic Dev, in blissful happiness together. Their love stays in the hearts of millions of their fans. As these lines say –
Deepak ki roshni par
jalte hain kyun patange
jalte hain kyun patange
ik aap kaa hai qissaa
ik hai meri kahaani
laayi khushi ki duniyaa hansti huyi jawaani
The vintage song with Dev Anand and Suraiya together, set to tune by S.D.Burman while the lyrics are by Anjum Pilibhiti. Mukesh gives his voice to Dev Anand and Suraiya sings for herself!!
And what better inspiration to this song than its Bangla version also by S.D.Burman. It is also rendered by him with his wife Meera Dev Burman!!!