Startups
Rewind Your Music, Time And Happiness Through – REWIND
By |


The blissful sound of Hindi film music (HFM). A retreat in itself, it connects our past with the present. Giving us immense pleasure as we go nostalgic even if we hear a few words from the song or a few notes of music from the song. From classicals to mellow melodies to retro to discos looks like an everlasting melodious voyage. But sometimes listening to these songs one might come up with questions or doubts regarding the making of the song or the raag used for the particular song or even if the song feels like some other song you have heard. To a musical mind there's always a quest for knowing the rare melodies or trivia connected with their favourite popular numbers, rendered by the favourite artists. Where do you quench your thirst for this knowledge?
REWIND – is the answer!! Well literally.
Team REWIND in conversation with TheSongpedia
So what is REWIND all about? REWIND is a 3 member founder team of Archisman Mozumder, Balaji Ramachandran and Shankar Iyer
This is what their website says –
Hindi Film Music (HFM) has been an ubiquitous part of growing days for most of population of modern India . Right from childhood we have been surrounded by HFM – in buses , through open windows of neighbour's homes , during festivals, in school or college events, birthday parties . Almost everywhere. All of us love to live our lives through the magic of HFM. Somewhere down the line the pressure of modern day living takes a toll on us and we have forgotten to appreciate and revive the glorious days that gave us such immense pleasures. Rewind is an attempt to do just that … rewind your MUSIC , TIME and HAPPINESS.
It further adds – Indian Film Music, especially from Hindi Films, is an integral part of most Indians and evokes not only a sense of nostalgia but also takes us to an era where melody and creativity were exceptionally high. Rewind is an outcome of this passion for this genre of music in the minds of the founders. The team at Rewind has spent several decades in accumulating its collection of 10,000+ songs that include rare & lesser-known but equally enduring numbers.
How did they get the idea of starting something like this?
Says the team – The three of us have known each other for several decades and we used to listen to music of this genre together over weekends. The joy and happiness that we used to get while discussing the nuances of Film songs sparked the thought that such joy and happiness can be made available to the large section of HFM (Hindi Film Music) lovers.
Each of the team member contributes in his own way. The strength of the REWIND lies in its team which works together with each member's distinct feature.
The common passion for Light Indian Music in general and Hindi Film Music in particular is the bonding element between the members of Team REWIND. Between us we bring diverse values to the organization. Our passion is now visible as a formally registered company, Teesri Manzil Infotainment Pvt. Ltd, since April 2017.
Archie brings depth of knowledge and information on music in general including Hindustani Classical Music, Bengal Traditional & Folk Music and the ability to draw the connection between these genres of music.
Shankar's attention to detail and his ability to recall the statistics of movies/songs are amazing. He ensures that all operational related matters, in delivering a show, are managed, end to end.
Balaji wears the hat of our customers / clients / attendees. With his strong sense of "What will work and what won't", he usually gets the Veto power into what goes and what doesn't into the content. He is also the member who manages the marketing and online activities of REWIND.
Archie is the Soul, Balaji the brain and Shankar the heart of REWIND.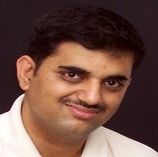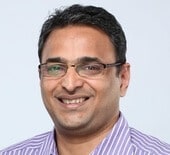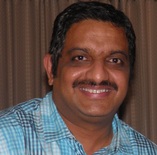 Proving themselves to be different from the other folks who are connected with HFM, the team adds – Firstly, we are personality / artist agnostic. We love Film Music from Anil Biswas to AR Rahman. We adore music from Bollywood, Kollywood or Tollywood and can talk about all of them with equal passion.
Secondly we don't intend to be the preaching types. Our mission is to only showcase the wonderful work done by the singers, composers, musicians, arrangers, lyricists, etc. in Indian Films.
Thirdly we have over 60+ years of cumulative corporate experience which gives the edge on balancing & managing both art and commerce.
Briefing about the music collection and various shows they have conducted, they say –
REWIND has conducted the following shows
Public Live Music – "Ek Shaam Yaman Ke Naam" a theme based live show on Raag Yaman
NED workshops – Have so far conducted 5 NEDs on the following themes in both Mumbai and Surat
1. The Cloning Effect in Hindi Film Music
2. Kishore Kumar
3. Rajesh Roshan
4. RD Burman – Raag & Jazz
5. SD Burman
6. Two new topics by Feb 2018: Salil Chowdhury & Shankar Jaikishan.
Webcasts – we have successfully conducted over 15 webcasts over the last 5 months for online audiences, primarily in the US.
Team REWIND customizes its services to suit the taste of the audience. The broad formats of their public/private/corporate sessions and workshops –
1. Public Live Music shows
2. Private 'infotainment' workshops (Mehfils)
3. NED (Never Ending Discovery) Series
4. Corporate Programmes
5. Fun with Songs – a quizzing and gaming show on film music
6. Webcasts
When the services are so well planned there ought to be a happy customer with some great testimonials. Team REWIND is happy to share some customer stories with us. – Almost all customers come up & tell Team REWIND that they were 'info-tained' & their approach to listening & enjoying a song / composer/ soundtrack has been changed forever. We, at REWIND, find this very gratifying & it motivates us to do better.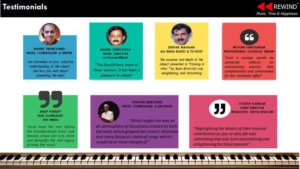 Brahamanand Singh – Welcome … it was lovely … U guys r doing a fantastic job … I am trying to see how can I help u reach out to more
Sathya Saran – Spent an enjoyable Sunday evening listening to an intelligently worked out analysis of SD Burman's music. Worth the long drive for the fresh perspective. Music and film lovers should watch out for their next research based event
Mohan Churiwalla – I have been hearing and aware of many workshops and orchestras where people invariably call the surviving counterparts who share their experiences which is definitely interesting, but in your workshop I found a new concept wherein your team does huge research and homework which is so minute and precise that I was indeed into a deep complex when I found that you pick up songs and enlighten us on songs taken from both antaras and mukhdas and this is not easy. When you played this riddle I tried hard but couldn't get through which is an honest confession and this gives a deep insight about the composer and shows how deep are your efforts and all this put together makes the entire event extremely mesmerising. Like for me who is not a Bengali , when you all play those Bengali notes and connect them to Hindi songs we then understand the reason behind the popularity of those songs which is a great experience.
Also the fact that you concentrate on the finer details of audio quality is commendable. Here I would like to mention that most of the live concerts and plays inspire of being good get ruined because of the inferior audio set up and you were very particular on this. The older tracks too picked up from 78rpm records too sounded so good so a great thanks for that.
The narration in between given by you from their real life incidences make the programme very interesting because when we discuss music about a particular person, it is necessary to know about his or her habits and behaviour in real life too concerning their work but not very personal.
I also strongly feel that we all are somewhere obsessed with singers composers lyricists etc but your group with open mind highlights all the talented stalwarts and showcases their talent which is most necessary for the music enthusiasts to know.
Finally I would also like to mention here very strongly that I was fortunate to attend music sittings with Devsaab and I realised the amount of creativity required and the great efforts put by composers and lyricists and the singers while conceiving a song. As a listener we just listen and go to the next track and so on but behind the song it is very imp for the listeners to know how it was rather born and that's exactly your group tries to explain us
My good wishes to all in your group
Nitz Shetty – Saw a different dimension of Guru today. Also explored his combination with a lot of music directors who were unknown to me. So you guys took me on a journey of lot of unexplored areas. Kudos to that. Now I will go back to self-exploration of Guru again
In today's world of competition specially looking into the vastness of the subject the Team adds – The vastness of HFM is such that everybody can have their own perspective and have their own space. We are not worried about competition. Our skill sets as mentioned above are unique and we humbly feel that the spread of eras, geographies and languages that we have the ability to cover, is unique.
Where does one see, a company like this, going in few years? – We intend to build our own loyal community of viewers/ listeners over the future. The online medium is now very powerful and cuts boundaries. We intend to leverage it to offer content that no FM or internet radio station offers today.
We are dead serious about making this work. We all have our day-jobs as of now & we meet on weekends to conceptualize & execute various formats & assignments, respectively. And of course, burn the midnight oil to prepare multimedia content & mar-com collaterals!
REWIND has enriched the passion of its team members
Archisman – REWIND has been source of joy and inspiration to me. It gives me the opportunity to blend my passion and professional experience to create value and joy for our listeners.
Balaji – REWIND rewinds my clock back and gives me the opportunity to help others and do the same with their lives. It is that part of my life which I cherish always.
Shankar – REWIND offers me the opportunity to share what I feel about the greatness and "classiness" of Hindi (Indian) film songs. Nothing else gives me more satisfaction. And in the process, I live those memorable, golden moments all over again!!!
Wishing Team REWIND all the best in their future ventures and success in all their enlivening and info-taining sessions.
For all the readers, music lovers who wish to know more about their shows or attend the shows can contact them here –
Email – group@rewind.co.in
Whatsapp – 9653425053